BONI PUERI MUSIC SCHOOL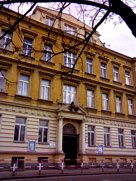 BONI PUERI Music School is the first art school of its kind in the Czech Republic, which provides education in a specific area - boys singing. Following the successful career of almost thirty years of BONI PUERI, the Czech Boys Choir, in 2006 the school was registered by the Ministry of Education, Youth and Sports of the Czech Republic. First director of the school became Dr. Pavel Horak, who is for many years an artistic director of the choir.
BONI PUERI Music School educates boys through long-term, systematic and comprehensive educational system. The school developed its own self-evaluating system. BONI PUERI Music School works with the most gifted and well trained and talented boys, preparing them for non-professional artistic activities, or to study at art schools and universities. The teaching system respects specific age of boys.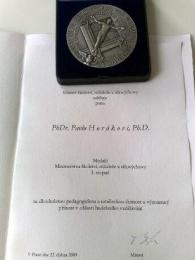 Excellent management was appreciated by the minister of education Ondrej Liska, who awarded the director of the school with the Silver Medal for his many years of teaching and artistic activity. A significant contribution to music education and artistic achievements brought Pavel Horak the nomination for the Ministry of Culture's Award.
BONI PUERI has quality, comprehensive and unique methodology of teaching for boys of all ages. The school provides education to boys of other nationalities or ethnic groups without distinction, and also allows education for handicapped children. Each grade travels regularly to the training camps in Czech Republic or abroad. The school organizes a very popular annual Christmas and a final gala concerts at music centers in Hradec Kralove.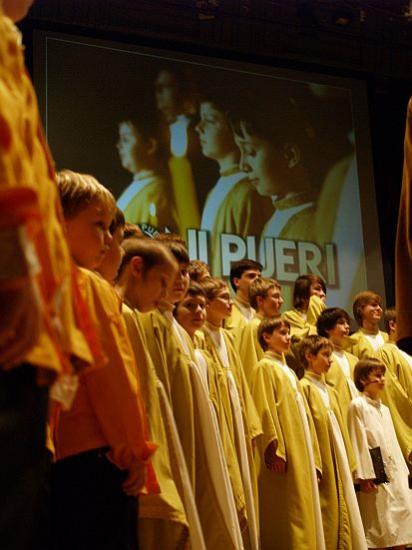 BONI PUERI Music School staff are the best experts in the field of music and elementary education - former and current directors, foreign experts (part of the education is led by an English native speaker) and recognized artists. The school uses the most modern electronic technology for communication with boys, parents and the public.
According to the most recent rating of the Czech School Inspection is "the organization, progress and results in BONI PUERI Music School exemplary; The school continually develops the high level of the Czech choir singing tradition".